Remembering The Arrested 16 Let's Walk Uganda Minorites!
It is now one year and a week after our Office was raided in Kyengera. The main crime we had committed was to be gay.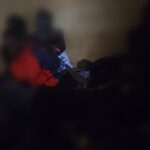 At around 7:00am October 21st 2019 an angry mob surrounded our gate, threatening violence and directing homophobic slurs and in seeking for our protection we called the Uganda Police for rescue. To our own dismay, protection became detention hence preferring "carnal knowledge against the order of nature" charges. This was purely based on finding condoms and medicine in our shelter.
The Police paraded us and people kept on mocking and throwing all kinds of homophobic slurs to all of us.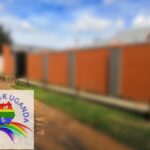 However the most hurtful moment, was when we were loaded on a police vehicle, taken with sirens through the city to a Police facility, this was around 5pm in the evening on the 3rd day in Police detention without food. The intention was to carry out an "Anal Examination" on the sixteen of us to further ascertain our sexuality.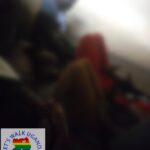 I choose to call that period the 7 hours of horror. The facility was dark with no power and at it was getting darker and darker, the doctor had fore warned us of how biased he is especially when it comes to homosexuality, at this moment the doctor called one by one into a small room in the facility, with help of a female nurse holding the phone torch, the doctor carried out the "Anal Examination."
Psychologically this will never leave anyone fine and it will forever haunt us in our sleep, even as we walk down the same roads we were taken through to reach the facility
One year down the road I still suffer from Post Traumatic Stress disorder.
Today we tell this story to celebrate our resilience as a community, Most of us get daily reminders of the fact that being freely who you are is hard and even tragic at times. If we are not currently experiencing adversity ourselves, the daily news cycle regularly reminds us of the "adversity, trauma, tragedy, and threats" that are occurring somewhere to our fellow LGBTQ around the world.