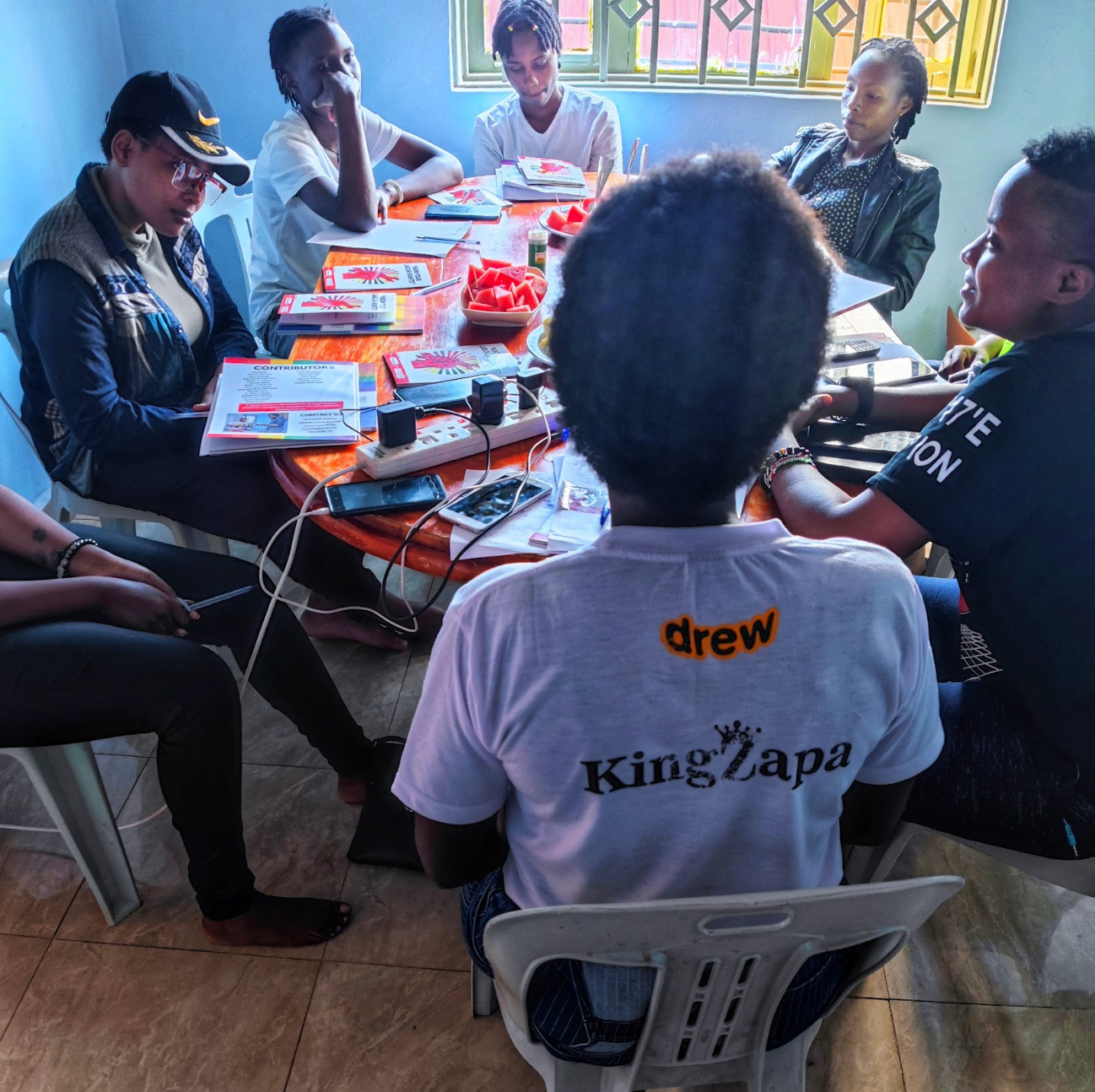 Let's Walk Uganda is a national organization which was started in February 2016 in Kikoni, Makerere aimed at providing a variety of quality services to the LGBTQ community on a National level. Informed by the issues and experiences raised through our services, we also provide training, shelter and advocacy to enhance the visibility, inclusion and rights of the LGBTQ living in Uganda.
Our strength lies in our ability to deliver responses which are underpinned by localized knowledge. We have an exciting few years ahead and look forward to working with our members, our volunteers, our partners, funders and supporters, to improve and celebrate the lives of LGBTQ across Uganda.
Let's Walk Uganda has also created an online platform which was confidential and non-judgmental, aimed at listening, support and sharing of information and peer support services to the LGBTQ community.
To improve access to income generating opportunities for the jobless LGBTQ.

To promote welfare of the LGBTQ by providing shelter and other welfare services to those that have been rejected by their families

To provide legal aid to the LGBTQ.

To promote LGBTQ advocacy.

To promote friendly relations with any other companies, institutions, societies or associations having objectives altogether or in part similar to those of the organization.

To advocate for inclusive Laws and Policies

To create awareness of HIV/AIDS and prevention measures.

To make research and document LGBTQ violations in Uganda.